Chinottissimo Product
53 aromatic herbs, including Yarrow, Aloe, Echinacea, Passiflora, Blackcurrant….. and Ginseng extract bring out the flavours of the chinotto fruit, enriching them with fragrances and an aftertaste with a retro flavour, which makes ChinottISSIMO the "superlativissimo" drink par excellence.
Just a taste is enough to taste the difference.
Strong, decisive flavour – aromatic and recognisable, for real connoisseurs.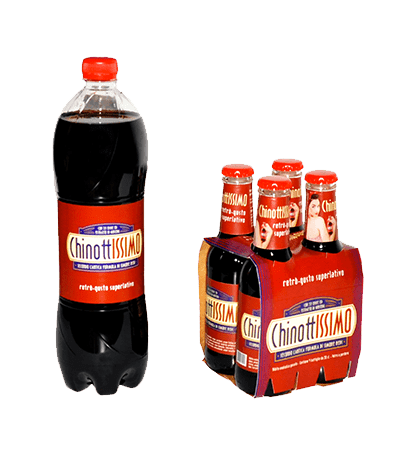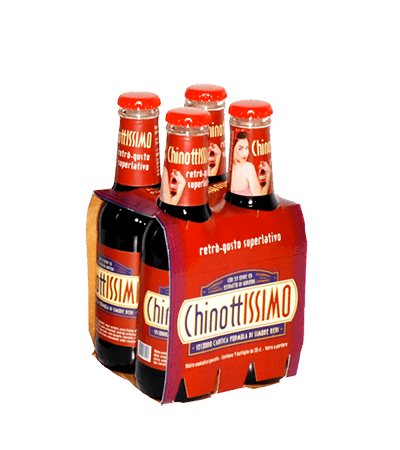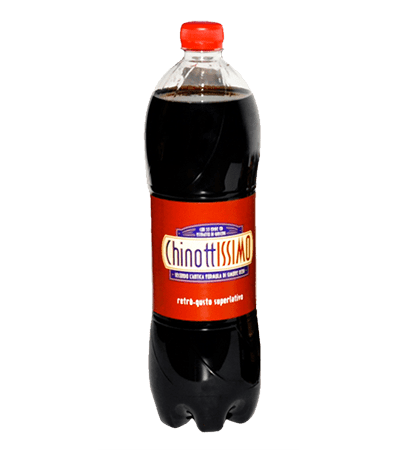 EXTRACTS
BENEFICIAL PROPERTIES
ACEROLA
natural source vitamin C
ACHILLEA
relieves stomach pains
ALOE
stimulates defenses and Digestive
WITCH HAZEL
antioxidant
ANGELICA
relieves digestive migraine
ANISE
digestive, relieves pain
BITTER ORANGE
useful against migraine
SWEET ORANGE
helps overcome fatigue; laxative, tonic, tranquilizer; fights insomnia; digestive
BIRCH
diuretic purifying
HAWTHORN
nervous system sedative
CHAMOMILE
sedative, digestive, anti-inflammatory
THISTLE CHESTNUT
regulates blood vessel tone
CHINA
digestive
EUCALYPTUS
neuralgia and muscle aches
FENNEL
purifying helpful to digestion
GINSENG
increases physical performance; energizing
MALLOW
soothing, laxative
MINT
invigorates and refreshes
RHUBARB
flavoring digestive
DOCK
anti-inflammatory
THYME
stimulates intellectual functions
CLOVER
purifies the body
VALERIAN
decreases anxiety
VERVAIN
analgesic for rheumatic pains
FOR MORE INFORMATION
To purchase or become a retailer, fill out the form below.